Publications
Online and Print
The Celebration Society Weddings Chicago - 2020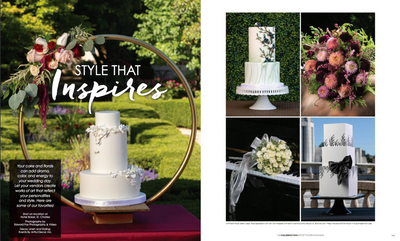 We were excited to be invited to capture the galleries for cakes, flowers, and invitations for The Celebration Society Weddings - Chicago once again this year! The shoot took place at the scenic Hotel Baker in downtown St. Charles. Located right on the banks of the Fox River and holding a position of prominence on Main Street, Hotel Baker offers its guests stunning views of surrounding area. Christopher Côté and Jessica...
more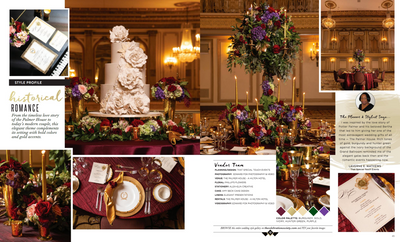 To capture the classic theme of the our "Historical Romance" style profile, our team headed to the renowned Palmer House in downtown Chicago, IL. Featuring amazing vintage dinnerware from the vault at the hotel and lush flowers to match the decor, this ritzy table set is guaranteed to "Wow!" anyone!
Planning/Design: That Special Touch Events
Venue: The Palmer House - A Hilton Hotel
Photography:...
more
The Celebration Society Weddings Chicago - 2019
The Celebration Society Weddings Chicago - 2018
Wedding Guide Chicago - Winter/Spring 2017
Behind the Scenes
For the "Winter / Spring 2017" issue of Wedding Guide Chicago, Edward Fox Photography & Video was excited to be a part of three different photoshoots in a week's time! Travel along with photographer Christopher Côté as he and videographer Jessica Lindberg take you to the Onion Pub, Pinstripes, and the Wilder Mansion for a behind-the-scenes look at all the elements of these gorgeous images.